Chester International English Summer Camp
This summer you will speak a lot of English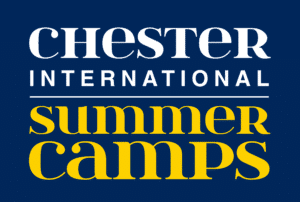 English is the first language of over 400 million people and the second language of a further 200 million.
It opens doors in social, career and academic contexts.
And above all it is not a hard language to learn.
It may seem so at times, but that can be put down to failings in methods and settings. The problem is that sometimes learners do not obtain tangible results in terms of the various communication skills (listening comprehension, reading comprehension, written expression and, above all, oral expression).
We hear this from you continually:
"There are too many students per class at my child's school for them to speak and practice the language properly".
"My daughter is beginning to speak English with a poor accent because she has no good examples of pronunciation and intonation to follow".
"I'm willing to do whatever it takes to have my son make substantial progress in his fluency in English, but I don't know what to do. Private classes? Send them abroad to Ireland or the UK?"
In short, what do you recommend?